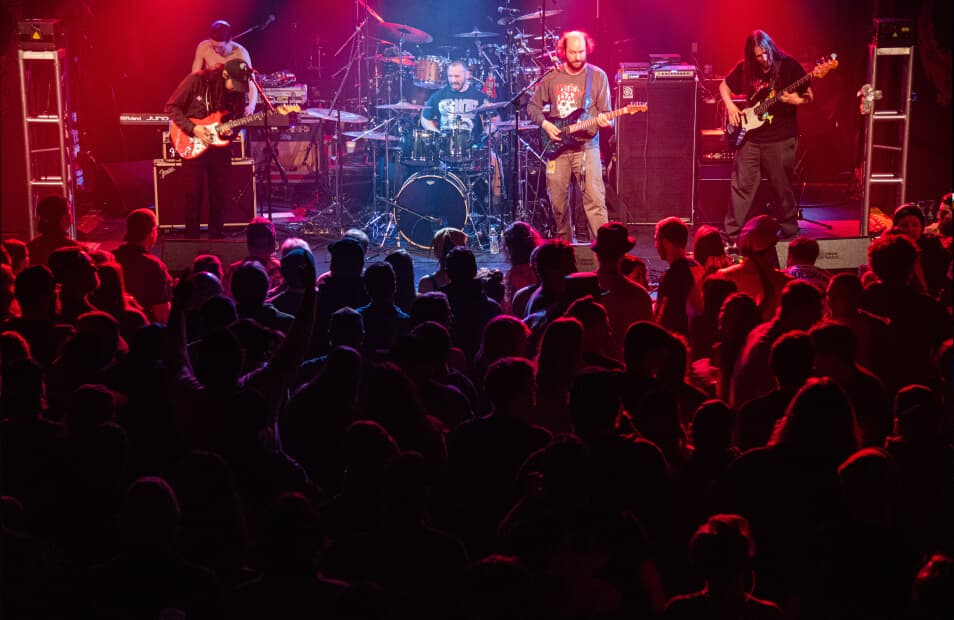 Pieter Montoulieu
Jackson Kaufman
Steve Sanchez
Kevin Schultz
Will Trafas
Out from the depths of Denver's music scene comes the 5-piece kebab-rock monstrosity that is shwarma.
Creating music since 2017, they have released 3 albums and 2 EPs, with a third currently in production.
The shwarmth brings many styles of music to the table and is known for switching genres and time signatures on the fly. They've been playing the Denver metro area for years and are planning a tour for early 2023.
Music Releases
Kebab

2022

Loveworthy Live EP

2021

Emily's Aparments

2020

The Briny Deep

2018

Angular EP

2017